Having confidence in screening and diagnosis HCV starts here. Start your educational journey to a comprehensive understanding of fibrosis and cirrhosis:
The epidemiology of HCV infection is changing. Learn about HCV transmission and the goal of achieving elimination.
The Impact of Cure Beyond Clinical Outcomes
Discover the candid thoughts of a patient after becoming HCV-free.
Advice for Other Patients with HCV
Hear a patient's advice for others who struggle with injection drug use and HCV.
HCV Care for PWID – Anne Øvrehus
Learn more about a physician's experience caring for patients with HCV.
HCV Outreach in Addiction Medicine – Lorna Harrison
Better understand the role that community outreach plays in the effort to eliminate HCV.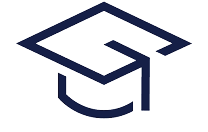 Check back often for new educational series.